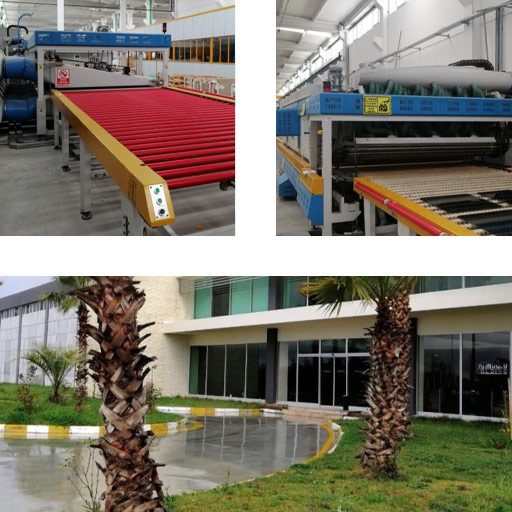 Akhisar Production Facilities
Back in 2017, our tempered glass production plant was set up in Manisa Akhisar. From the moment we launched our facility, we have been consistently catering to the needs of the white goods, construction, lighting, furniture, and interior design sectors. This is achieved through the fabrication of transparent, colored, and coated tempered glasses in varying thicknesses such as 4mm, 5mm, 6mm, 8mm, and 10mm. Just like the rest of the companies operating under the Fatinoğlu Holding umbrella, our goal is to perpetually expand the reach of our Akhisar Cam tempered glass-manufacturing facility while upholding unwavering standards of quality. All products emanating from our facilities are meticulously packaged using specialized paper materials, as well as metal or wooden crates, to ensure secure transit.
In Turkey, we stand as the premier company with production capabilities tailored for crafting shower cabin glass. We are adept at precision cutting of glass measuring 4mm, 5mm, 6mm, and 8mm, not only for our in-house brands but also for external manufacturers. Our expertise extends to performing grinding operations, tempering, and, where applicable, conducting screen printing for paint application within series production.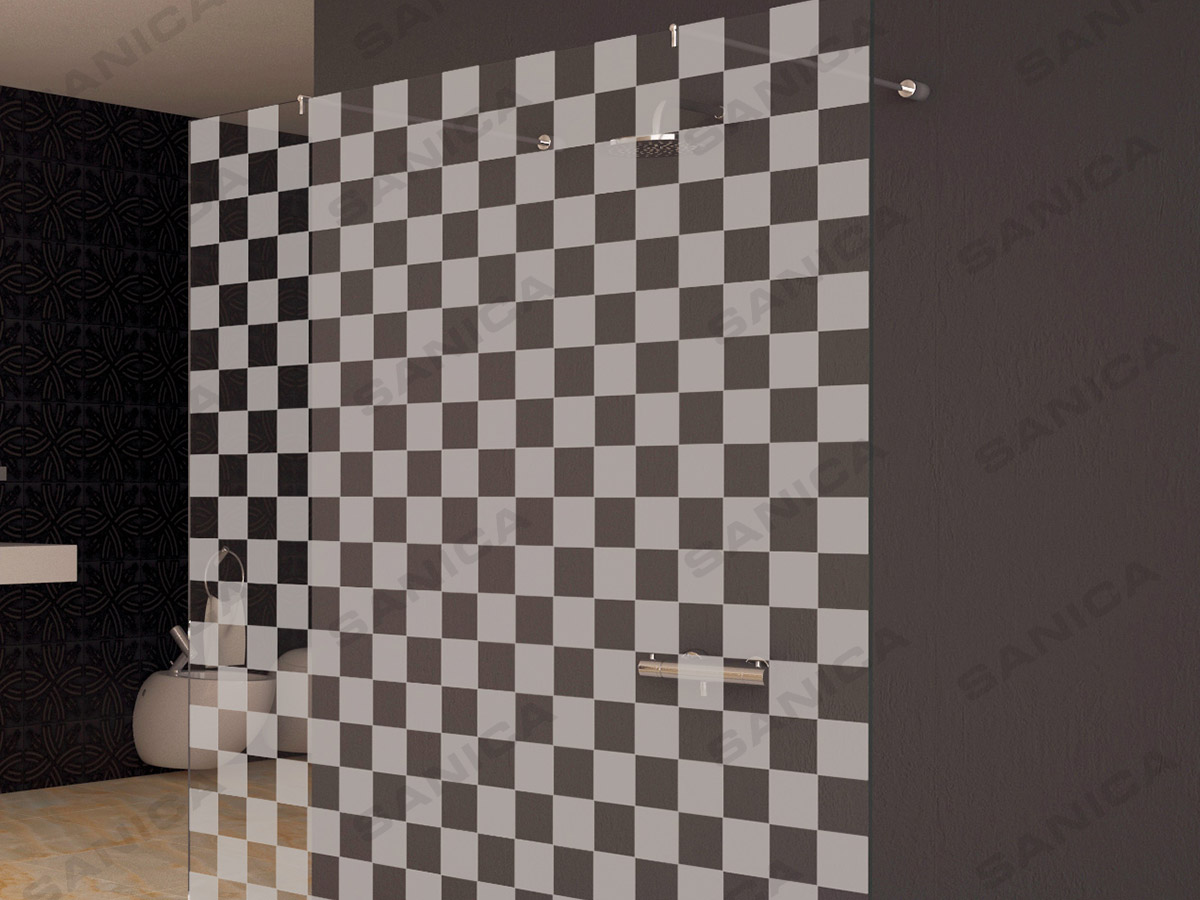 Akhisar Cam, positioned as the premier company with production capabilities tailored for shower cabin glass manufacturing in Turkey, possesses the capability to precisely cut glass measuring 4, 5, 6, and 8 mm in thickness.
We establish connections with television stand, coffee table, and design furniture manufacturers, as well as garden furniture, home furniture, and bathroom cabinet manufacturers.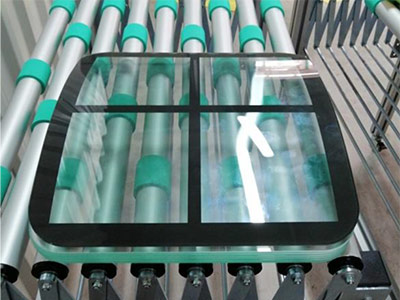 In our country, the companies engaged in the lighting sector boast substantial financial and corporate strength. Consequently, they opt for robust partners that can provide seamless products and efficient logistics for all their transparent glass, painted glass, and film-coated glass requirements.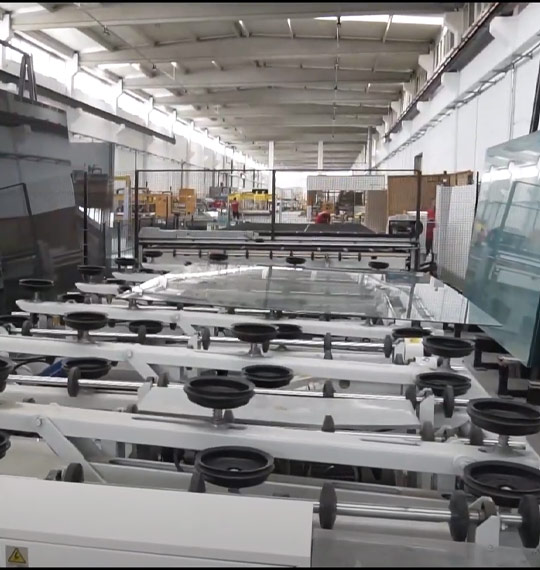 Glass Production Band
Utilizing our cutting-edge diamond-tipped cutting line, we precisely shape all glass pieces to the specified thickness, dimensions, and contours. The grinding line encompasses sequential calendering and drying procedures, strategically designed to eliminate sharp edges and corners that could potentially cause harm or cuts. This meticulous calendering procedure incorporates both 90˚ and 45˚ angles, aptly termed as flat lapping, while the arc-shaped calendering is referred to as C lapping. For cabin windows, the flat lapping technique is the preferred choice.